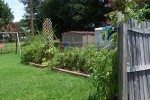 Can you believe it's almost March?  After this long, cold winter, I'm so excited for spring.   I can already taste the tomatoes and cucumbers from this year's garden!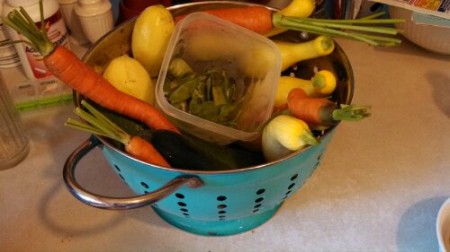 But…I don't want to get in too much of a hurry.  We've been prone to Easter freezes.  Victoryseeds.com has Shreveport's last frost as April 2.   Five more weeks!  Woo Hoo!
This gives me just enough time to start my tomatoes!
Here's my plan:
Start my tomatoes NOW!
Start my squash and zucchini around March 15.
Start my cucumbers the last week of March.
Keep enjoying my brocoli, cabbage, and spinach.
My beans and all my baby plants will go in the ground after April 2.  (I'll have to buy pepper transplants since I waited to late to start those!)
If you haven't already nabbed it, go grab March 2014′s Southern Living!  It has the most wonderful article about a garden just south of Natchitoches!  It also has a list of some Southern veggie classics.  I will be choosing my veggies by their list this year.
Resources you need to check out: